This week I've been obsessing over anime. It's how it always happens. You see, I'm not the type of person who just does something on a regular basis. Instead, I go on these massive binges with things like tv and books. This week I'm all about anime and abusing my 14-day free trial at FunimationNow to watch everything they'll let me. A great two weeks binge fest of all the animes that catch my eye. After that, my itch will be scratched, and I'll have to wait a while for new series to come out for another future binge fest.
I have to say, I'm really liking FunimationNow. It's so far been a great site for streaming anime. What I find peculiar is they have a long time partnership with Crunchyroll (another anime streaming site). I feel like they should be competitive but instead, they've joined hands and share content for each other's streaming sites.
Anyway, I've put together a list (in no particular order) of nine anime shows that are about gaming! I've seen some of them, am currently watching one of them, and the rest are certainly on my "to watch" list.
---
#1 And you thought there is never a girl online?
IMAGE FROM THE FANDOM POST
This is a fun anime all about a high school boy who loves playing with his guild in an MMO. Eventually, the guild decides to meet up, and it's revealed that every other person in his guild is a girl from his high school. That includes his in-game wife, Ako, who can't seem to tell the difference between reality and the game world.
This tv series is a little mature because there is a lot of fan service. Which might be obvious from the picture I posted above with the overflowing cleavage. You can watch this at FunimationNow and Crunchyroll.
---
#2 Sword Art Online
IMAGE FROM ACTION & COMICS
Sword Art Online is about a new type of virtual reality MMO being released. How this virtual reality is different from ours is that it connects with the user's brain and allows them to control their character with their mind (and therefore experience the fantasy world with their five senses). Things go awry when 100,000 players first login and it's revealed they are unable to leave the game unless they complete it entirely. Uh-oh!
This series has 25 episodes in the first season and 24 in the second. So plenty to binge on. This show can be found on Crunchyroll and Netflix.
---
#3 Overlord
IMAGE FROM CRUNCHYROLL
This is another anime where someone gets trapped in a game. After a twelve year run for a popular virtual reality MMO game, it gets shut down. Right after the game is "shut down" our main character, Momonga realizes he is still connected to his character and can no longer leave the game. Not only that, but the NPCs (non-player characters) have taken on their own personalities.
This show is available on Crunchyroll, FunimationNow, Hulu, and anime-planet.
---
#4 Log Horizon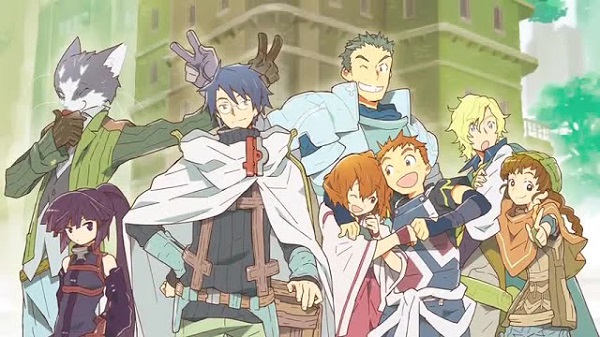 IMAGE FROM LOG HORIZON WIKIA
Yet another trapped in the game scenario for a futuristic style virtual reality! It's a favorite theme, and a good one. After the latest game update, 30,000 people find themselves unable to log out of the game. What makes this anime different from the others is its focus on game-play. The main character is a master strategist and has to lead others towards a stable world.
This series is available on Hulu, Crunchyroll, and anime-planet.
---
#5 Himouto! Umaru-chan
IMAGE FROM ANIMELER.NET
Himouto! Umaru-chan is all about the perfect high school girl…or is it? At school, she certainly seems perfect, but as soon as she gets home, she turns into a lazy, otaku who does nothing but play video games and porks out on junk food. Sounds like my dream come true. All to the dismay of her brother who is left with all the chores, haha.
This show is available on Crunchyroll and Hulu.
---
#6 No Game No Life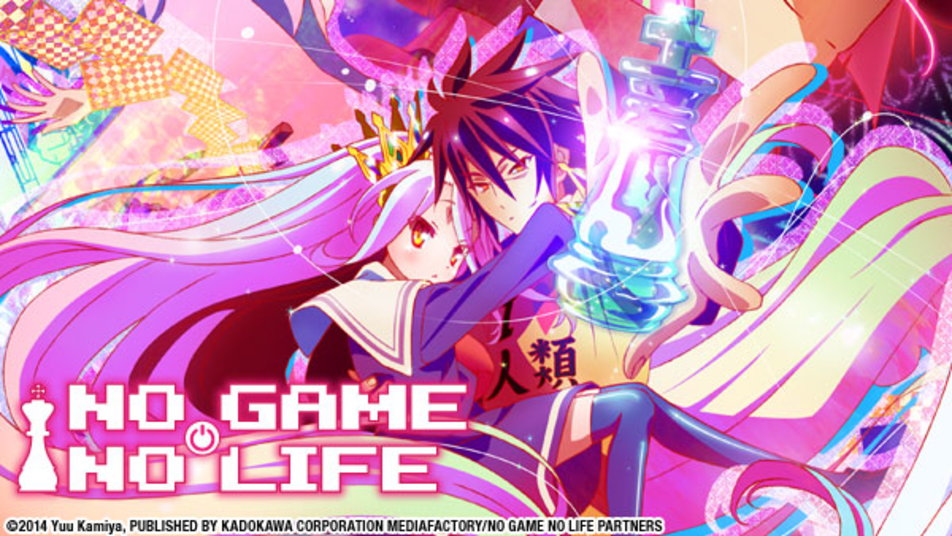 IMAGE FROM HULU
This funny anime is all about an expert gaming sibling duo, Sora, and Shiro. They are shut-ins who think life is just a boring game. They eventually get invited into a new gaming world where all conflict is resolved through games. The siblings decide they will unite this world and become the new gods of it.
This show is available on Crunchyroll and Hulu.
---
#7
.Hack//Sign
IMAGE FROM ANIME NEWS NETWORK
Tsukasa awakens with no memories in an MMO he cannot log out of. He is suspected to be a hacker by certain people. Eventually, he finds a special item that takes the form of a guardian who will protect him from all harm. Several other players decide to help Tsukasa get to the bottom of why he cannot log out.
This show is available on FunimationNow, Crunchyroll, and Hulu.
---
#8 Accel World
IMAGE FROM TINANIME
Accel World is all about an overweight, super short high school guy who loves playing online games. The cute Vice President of the Student Council is also a gamer and asks for his help in a new game. This game is called Brain Burst, and through winning fights, a user is given the ability to accelerate their brain waves, making time appear to stop. The Vice President wants to find the creator of the game and ask why he created it.
This show is available on Hulu, anime-planet, and Netflix.
---
#9 Summer Wars
IMAGE FROM SPORCLE
Summer Wars is different from all the other on the list because it's a full-length movie, not a tv show. In this film exists a virtual world called OZ. OZ has such an exceptional security system that most the world depends on it for most things (even using it to bring an asteroid explorer back from space). A 17-year-old math genius works security checks for OZ and is sent a text message that is a puzzle. After cracking the code, it becomes apparent he has just put the entire world in danger.
This movie is available to watch at FunimationNow and can be purchased for Amazon Video.
---
Click here to read Lilo Nash's profile
DISCLAIMER: THE VIEWS AND OPINIONS EXPRESSED IN THIS POST ARE SOLELY THOSE OF THE AUTHOR. THESE VIEWS AND OPINIONS DO NOT NECESSARILY REPRESENT THOSE OF SALJACK ENTERPRISES, ITS STAFF, AND ANY/ALL CONTRIBUTORS TO THE SALJACK ENTERPRISES WEBSITES. SALJACK ENTERPRISES MAKES NO WARRANTY OR REPRESENTATION REGARDING, DOES NOT ENDORSE, IS NOT AFFILIATED WITH AND IS NOT IN ANY WAY RESPONSIBLE FOR THE LINKED WEBSITES OR ANY CONTENT THAT APPEARS ON IT. IF YOU DECIDE TO VISIT ANY LINKED WEBSITE, YOU DO SO AT YOUR OWN RISK, AND IT IS YOUR RESPONSIBILITY TO REVIEW THE TERMS OF USE OF THE RELEVANT LINKED WEBSITE.